NEWSLETTER-DECEMBER
WELCOME TO THE END OF YEAR CHARTERIS GLOBAL SEARCH NEWSLETTER!
Hello, and welcome back! Its December, the month of Joy, happiness and to finish what you started! As the year comes to a close, we would like to thank you all for joining us, lets make next year as memorable as this! As a lot of clients and candidates take this time to reflect on this year, we take this time to help you make sure January is a good start! It's been a December to a remember and we are looking forward to what 2019 has to bring!
THIS MONTHS-MAKING A DIFFERENCE!
This month, our Female Engineering Division has really hit the ground running! We have been talking with many females who are looking for their next opportunities, offering our FREE advice, and helping them with their searches!
As part of FED division, we have been in talks with a charity who support unemployed women with interview preparation by providing them with clothing and coaching, restoring their confidence so they can get a job and move on with their lives.
We are very proud to announce that in 2019 we will be supporting Smart Works, offering our support throughout the UK, getting involved in fund raising and holding events to raise awareness.
Have you downloaded the FREE C.G.S app yet?📲 Receive weekly career advice, be the first to find out about any new vacancies, and keep up to date with any industry/company news.
The App has had an outstanding turnout of downloads and is available to download FREE on Android and Apple phones:
Apple: https://itunes.apple.com/gb/app/charteris-global/id1413692429?mt=8
Google: https://play.google.com/store/apps/details?id=com.mobilerocket.charterisglobal
Female Engineering Division
FED is a niche division at Charteris Global Search and is intended to act as a specialist division for women looking for a new career or who would like to improve their career prospects, no matter what sector you work in.
This last month has seen our Female database double in numbers! We have also had a busy month helping many candidates find their next opportunity and have been offering them all free career advice!
FED has sparked the interest of many blue chip companies and we are looking forward to meeting with them next year to discuss diversity inclusion further!
If you are a female engineer looking for a new opportunity, feel free to contact the team to see how we can help you find the career you deserve!
INDUSTRY NEWS!

RUGELEY COAL PLANT TO BE TRANSFORMED INTO A SUSTAINABLE VILLAGE
Energy firm plans to build 2,000 homes powered by solar panels on the Staffordshire site!
An old coal power station is set to be transformed into a "sustainable village" of 2,000 homes powered by solar panels, in the biggest redevelopment yet of a former UK power plant.
French firm Engie said it had decided against selling off the Rugeley site in Staffordshire and would instead build super-efficient houses on the 139-hectare site as part of its bid to "move beyond energy".
Click here to view the full article: RUGELEY COAL PLANT TO BE TRANSFORMED INTO A SUSTAINABLE VILLAGE
BOEING AND ELG TO RECYCLE EXCESS AEROSPACE COMPOSITE MATERIAL 
Boeing and ELG Carbon Fibre have announced a partnership to recycle excess aerospace-grade composite material, which will be used by other companies to make products such as electronic accessories and automotive equipment.
The agreement – said to be the first of its kind for the aerospace industry – covers excess carbon fibre from 11 Boeing airplane manufacturing sites and will reduce solid waste by more than one million pounds a year.
Click here to view the full article: BOEING AND ELG TO RECYCLE EXCESS AEROSPACE COMPOSITE MATERIAL
VACANCIES
Here is a small selection of the roles we are currently working on, for more details and more vacancies, head over to our appointments page here.
GUEST AUTHOR- Helen Charteris-Managing Director of Charteris Global Search
Do you find that The New Year nearly always brings thoughts of finding a new job or creating a new challenge or opportunity? But don't think that it's just the moon or your spiritual cycle causing you to feel like this. There are important reasons for you to begin looking for your next career move…
1. It's obvious but lots of people wish to move jobs around New Year. It's part of the general New Year, New start New you message that can be seen everywhere, and people believe it.
2. Instead of thinking "I wonder how I could get a job there?", say to yourself "I am going to get a job here." Find out the correct people to contact whether that's in HR or elsewhere and then apply directly to the company outlining your qualifications and ambitions for the future, or speak to your niche recruiter and tell them of your plans.
3. Because people are actively looking for new roles, this means your future employer is looking to recruit. That's right, they're actually looking for you before you even begin searching. How great is that….?!
4.  A new year often leaves people feeling they could, or should, be achieving more. Don't see this as a sign of weakness but more a sign that you have realised your potential. If you see an opportunity, seize it. You have everything to gain.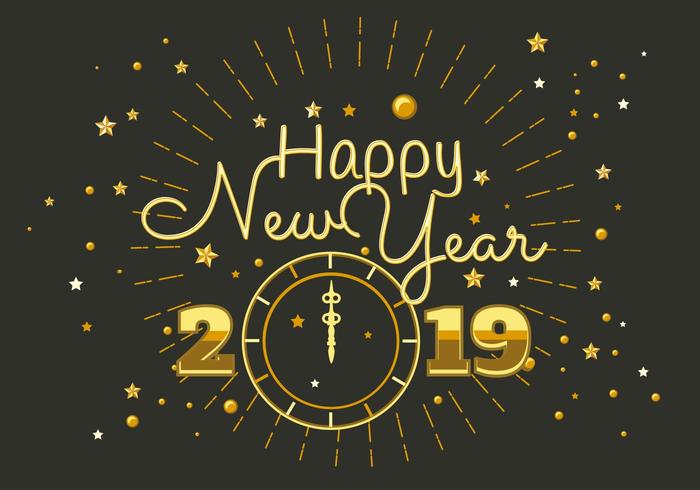 The New Year really can be the jump start you need to move on in your career, but if you're happy where you are then use the opportunity to excel and become an integral part of your team, ask for development, more training more Challenges and let's hope 2019 is your year.
Merry Christmas and a Happy New Year!
ALL OF THE C.G.S TEAM.

Download the Charteris Global Search app here:
Apple: https://itunes.apple.com/gb/app/charteris-global/id1413692429?mt=8
Google: https://play.google.com/store/apps/details?id=com.mobilerocket.charterisglobal